High performance testing equipment supports short lead-times and high levels of quality from behind the scenes
Coordinate measuring machine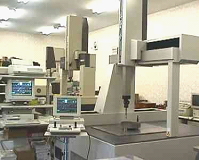 High accuracy coordinate measuring machine contributes to shortened lead-time.
3D graphic layout machine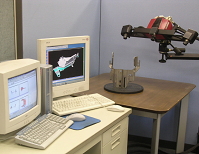 The machine compares the curved surface of a product and the 3D data and measures the shape in a fraction of the time. A 3D graphic layout machine does not require direct contact with the product and has the capability to swiftly and precisely analyze and process 3D graphic data. This contributes to labor saving and quality improvements at development of prototypes, designing, and manufacturing processes.
Vibration testing machine and stress monitor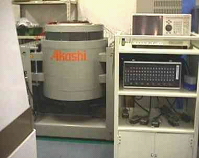 The vibration testing machine that has a maximum capacity of 3 ton is used to test a wide range of industrial products such as automotive, aerospace, electronic, and precision devices. It is used to test vibration characteristics and endurance.
10 ton fatigue testing machine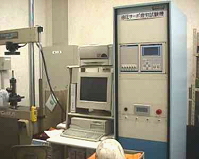 Maximum weight is 10 ton and maximum displacement vibration width is 50 mm. This is a hydraulic servo fatigue testing machine and evaluates the strength of a prototype against fatigue.
UTM machine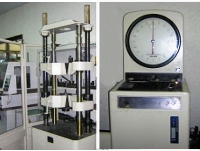 The UTM machine applies bent weight to the testing piece and measures the resistance strength. It can also apply tension and compression weight and run a tension or compression test.